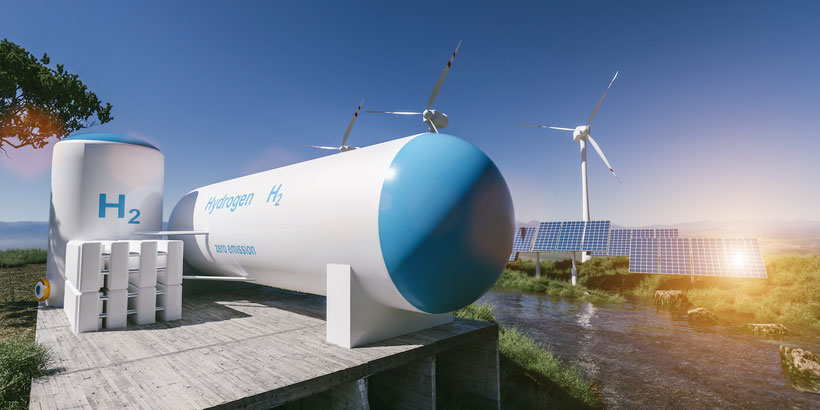 Solar energy has gained a significant share in the Brazilian energy matrix. Driven by the growth of renewables, other technologies envision great market potential. One of them is green hydrogen (H2V).
In occasion of the The smarter E Europe, Europe's largest platform for the energy industry, we would like to invite you to get deep insight into the exciting developments Brazil offers. Meet likeminded stakeholders, expand your network and make business contacts that matter.
The event is hosted by The smarter E South America and will be supported by ABSOLAR, AHK Rio and Newcharge.
Date:
May 12, 2022
Sessions Times:
2:00 - 3:30 pm
Event Language:
English
Venue:

ICM - Internationales Congress Center München
Messe München
81823 Munich, Germany
Room 2

 

This event is Free of Charge
---
SPEAKERS

Dr. Rodrigo Lopes Sauaia
Executive president
ABSOLAR, Brazil

Markus Vlasits
Managing director
NewCharge Energy

Loana von Gaevernitz Lima
Deputy director, Market Entry and Business Development
AHK Rio de Janeiro
HOSTS

Dr. Florian Wessendorf
Managing Director
Solar Promotion International

Gioia Müller-Russo
Project Manager
Solar Promotion International
---
SHORT OVERVIEW ABOUT THE BRAZILIAN PV MARKET
According to the International Renewable Energy Agency (IRENA) and the Brazilian Association of Photovoltaic Solar Energy (ABSOLAR) report, the growth of the Brazilian solar energy projects in 2021 ensured the country the fourth place in the world ranking of nations as the most added the photovoltaic source in the electric matrix last year. According to the report, the country added roughly 5.7 GW of solar energy in self-generation in residences, businesses and major solar powerplants connected to the National Interconnected System by 2021 (SIN). 
In the accumulated solar energy of the countries, Brazil moved up one position in the world ranking and reached the 13th position among the nations. According to figures from the Brazilian Photovoltaic Solar Energy Association (ABSOLAR), the country ended last year with more than 13.6 gigawatts (GW) of operational power from the solar source. Also according to the association, currently, the solar power source is already at 15 GW in Brazil, with more than R$78.5 billion of built-up investments and more than 450,000 Jobs have been created since 2012. With this, it has also saved 20.8 million tons of CO2 emissions in power generation.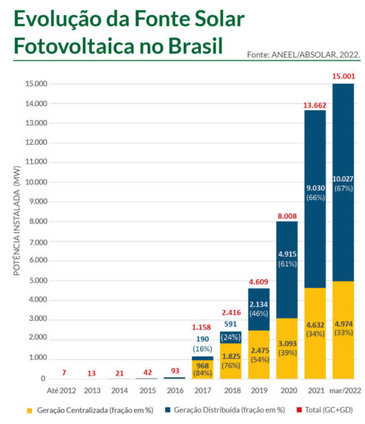 Growth 2020-2021 in (GW):
China 52,9 GW
United States 19,9 GW
India 10,3 GW

Brazil 5,7 GW (+15,0 GW solar power)

Germany 4,7 GW
Japan 4,4 GW
South Korea 3,5 GW
Holland 3,2 GW
Spain 3,1 GW
France 2,6 GW
REGISTER
---
FOR QUESTIONS
Mrs.     Gioia Müller-Russo
Tel        +49 7231 58598-218
Fax      +49 7231 58598-28