AI Waste Analytics Platform will use funding to digitise the $1.6 trillion waste management industry and power the circular economy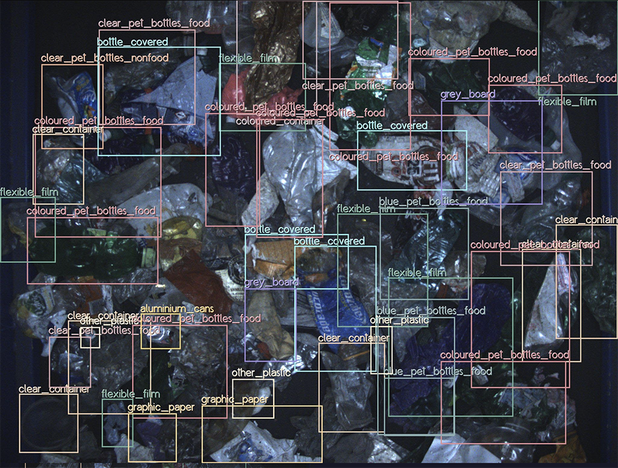 Image: Greyparrot AI Composition Analysis
May 24th 2022, London: Greyparrot, the AI startup using computer vision technology to monitor, analyse and sort tonnes of waste at scale, has closed a $11 million Series A funding round. The investment, led by Una Terra, with participation from investors including Closed Loop Partners, Unreasonable Collective and SpeedInvest will enable Greyparrot to grow its global footprint, expand to new waste types to include some of the world's heaviest polluting industries, and double down on its research and development.
To date, there has been limited data on the 2.1 billion tonnes of waste produced each year and this means there has been no systematic transparency on its composition or accountability for how waste is managed. This goes some way to explain why recycling rates have remained at 10% at best. Despite consumers' best efforts to recycle, poor packaging design and ineffective sorting means that much of what goes into recycling bins still ends up in landfill. Greyparrot's investment comes as mounting regulation fuelled by consumer demand continues to put pressure on the $1.6 trillion waste management industry to clean up the planet.
Since its inception in 2019, the Greyparrot AI-powered computer vision system has analysed over ten billion packaging items in sorting plants to increase recycling rates and introduce accountability to the waste value chain. Its customers cover 60% of the waste management market including industry leaders such as Suez, Biffa and Veolia. The unprecedented data the company has gathered on product packaging is directly impacting policy and packaging design, enabling data-backed decisions to be made by stakeholders along the entire waste value chain. Additionally, suppliers of recycling hardware have integrated the Greyparrot AI model into their sorting machinery and robots. With this, Greyparrot enables the industry to elevate the performance of its sorting infrastructure with AI intelligence.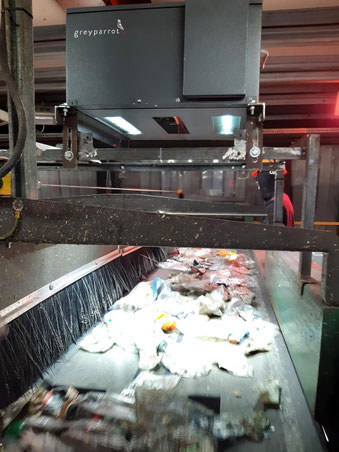 Mikela Druckman, co-founder and CEO, Greyparrot said: "Waste has been recognised as the fourth biggest contributor to climate change, yet the data surrounding it has been sparse at best. This is a huge missed opportunity. We are putting a monetary value on waste – something that is perceived to have a negative value. Providing access to granular waste data can also have a big impact at a macro level, helping to shape government policies around recycling and influencing the decisions producers make about their packaging."
Biffa, a sustainable leader in the UK's waste and recycling industry, is trialling the Greyparrot system at its Plastics Recovery Facility in Wigan. "The technology has the potential to give us great visibility into our operations and directly aligns with our vision of enabling a circular economy," said site manager Ian McSpirit. "We're using the systems to provide real-time analysis of the purity of our PET output material."
Luca Zerbini, previously the VP of Sustainability at Amcor and now Partner at ESG-focused VC fund Una Terra, said: "Greyparrot is on its way to transform the $1.6T waste management industry and significantly influence the $1T packaging industry, enabling a feedback loop to FMCG players and providing EPR-relevant data. From the first meeting, we knew we wanted to lead this round: Greyparrot has a stellar founding team with a wealth of industry experience across waste management, AI and Machine Learning, a technology solution that works with existing infrastructure, and industry-leading customer satisfaction rates which is the best predictor of significant growth ahead".
Image: Greyparrot AI Monitoring Unit - Waste recognition system
Ron Gonen, Founder & CEO of Closed Loop Partners, added: "Greyparrot's AI-powered system has the potential to track billions of packages and materials in the recycling value chain which will lead to a number of major efficiencies. Their technology can integrate easily with existing recycling infrastructure, improving efficiency and material capture rates. Closed Loop Partners looks forward to working with their team as they grow their reach and impact around the world."
Recognised as a technology pioneer by the World Economic Forum 2021, Greyparrot is the brainchild of three co-founders: experienced commercial leader Mikela Druckman, serial entrepreneur Ambarish Mitra and AI expert Nikola Sivacki. United in their mission to bring together the best tech talent in the world to address the UN's Sustainable Development Goals (SDGs). In the coming year, the company is on track to double its team, deploy hundreds of Greyparrot systems globally and divert 30,000 tonnes of waste from landfill.
About Greyparrot
Greyparrot is the leading AI waste analytics platform for the circular economy on a mission to increase transparency and automation in waste management and unlock the financial value of waste. Greyparrot uses cutting edge AI computer vision systems, deployed globally in sorting facilities to monitor, analyse, and sort large waste flows at scale. Greyparrot provides waste analytics and new insights to waste managers, producers and regulators to increase recycling rates and introduce accountability to the waste value chain. Founded in 2019, the company is already working with leaders in waste management including Suez, Veolia and Biffa. Greyparrot is now recognised as one of "Europe's 100 Hottest Startups" by WIRED in 2021 as well as a Top 100 most promising AI company globally by CB Insights. The company's vision is to ultimately create a world where every piece of waste is valued as a resource. Site: https://www.greyparrot.ai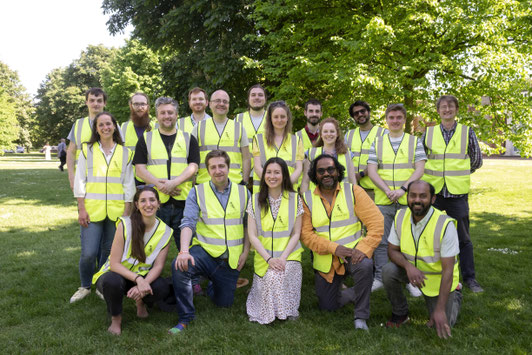 Image: Greyparrot Team photo - May22
About Una Terra
Una Terra is a new venture capital fund marrying technology and sustainability. The €200 million Series A+ fund is focused on empowering European ESG start-ups to accelerate growth and broaden global impact, through harnessing the power of sustainable innovation. Headquartered in Zurich, Una Terra is domiciled in Luxembourg, and has additional management offices in the UK (London), the Netherlands (The Hague), and Sweden (Stockholm). The founders are intent on creating the next generation of industry-leading ESG businesses, dedicated to fostering solutions to climate change and biodiversity loss. Indeed, Una Terra is targeting the removal of 2 Gtons of CO2 emissions and 1 Mtons of plastic waste per year from the environment by 2030 (ca. 5% of total), by leveraging the experience of its partners. Site: https://www.unaterra.io
About Biffa 
Biffa is the UK's leading sustainable waste management business. We have over 8,000 employees working across more than 200 sites to change the way people think about waste. We operate across the waste management value chain, including the collection, treatment, processing and disposal of waste, as well as the production and sale of recovered commodities such as energy, paper, glass, metals and plastic. We are first choice for customers, with our national customer base including local authorities, large corporates and SMEs, and purchasers of end-product commodities and energy. In FY20 we structured into two divisions: Collections and Resources & Energy. In FY20, the Group's total revenue was £1,102.8m and its Underlying EBITDA was £174.0m. Biffa has been listed on the London Stock Exchange since October 2016 under the ticker "BIFF". In March 2020, Biffa entered the FTSE-250. Site: https://www.biffa.co.uk
About Closed Loop Partners 
Closed Loop Partners is a New York-based investment firm comprised of venture capital, growth equity, private equity and catalytic capital, as well as an innovation center focused on building the circular economy. Investments align capitalism with positive social and environmental impact by reducing waste and greenhouse gas emissions via materials innovation, advanced recycling technologies, supply chain optimization and landfill diversion. Site: https://www.closedlooppartners.com
Learn more at closedlooppartners.com .
Press