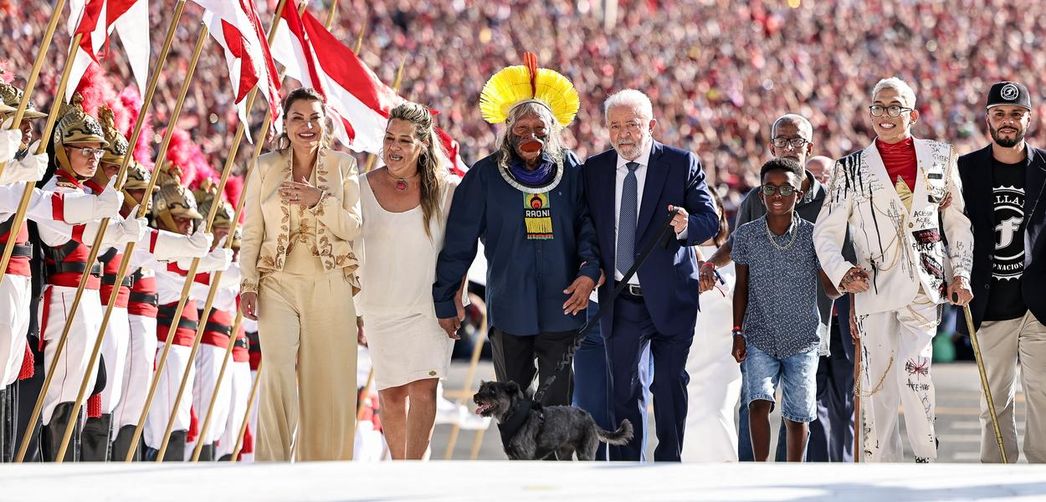 Luiz Inacio Lula da Silva, Brazil's new president, takes office on Sunday, 1. January. On Sunday, President Luiz Inacio Lula da Silva was inaugurated into office in a lavish ceremony that included a parade, an arts festival, and thousands of fans who filled the main promenade of Brasilia, the country's capital.
Lula's election to the presidency marks the culmination of an incredible political comeback. When he left, he had an approval rating of more than 80%, making him the most popular president in Brazil. From 2018 to 2019, he was imprisoned for 580 days on corruption-related charges, but was annulled. It was opening a path for him to run again for the presidency in 2022.
Diversity was the most prominent image during the celebrations of the new Lula government. It had already been present in the choice of vice-president and in the selection of the parties that made up the electoral coalition, but this symbolism was amplified in the composition of the Ministries and in the way up the ramp to hand over the presidential sash.
The inauguration's day had diverse groups of Brazilians, including a disabled guy, a 10-year-old Black boy, an Indigenous man,  a Black woman and a steel worker, ascended the ramp to the presidential haus together with Mr. Lula on Sunday. The sash green-and-yellow was then given to Mr. Lula by "the Brazilian people" which was put on him by 33-year-old waste collector Aline Sousa.
Lula said "Totalitarianism never again, under the winds of redemocratization. After the horrible struggle we faced, we now must proclaim "Democracy forever".
Press