Munich, Germany|  May, 2023 - Softelec GmbH is a world leading software supplier for scanned image editing and conversion. Founded in 1983 Softelec specialized on PC based technical application software development. The late 1980s saw the introduction of large format scanners for PC operation. Softelec specialized in producing outstanding raster-to-vector conversion software application for legacy drawings, technical documents and maps.
In the 1990s, VPHybridCAD software evolved from a mere raster-to-vector conversion system to more complex and capable imaging solutions. Since then, each VPHybridCAD product release has remained ahead of current technology standards. VPHybridCAD offers advanced CAD solutions that are tailored to meet the unique needs of customers in a wide range of industries, integrating CAD functionality with other software platforms, increasing productivity and efficiency for companies around the world. Softelec also offers solutions such as VPindex (for archiving and integrating databases of digitized drawings), VPview (for viewing various raster, hybrid, and vector file formats), and VPmap Series (for easy and accurate GIS integration and conversion of digitized maps).
Softelec GmbH is a partner of the most important manufacturers of large format scanners, digital reprographics and CAD/GIS document management companies.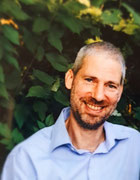 "Our solutions support who is working directly on scanned drawings and maps. We offer advanced tools to edit raster-to-vector, view and index these drawings and maps.  Our solutions combine our long-term expertise in developing software image processing, enabling us to deliver solutions that are tailored to meet the specific needs of our customers", said Stefan Horvatin, President and CEO of Softelec GmbH. "We are pleased to offer advanced CAD solutions to a broader range of customers globally", added Horvatin.
The company is committed to keep up to date in order to offer reliable solutions. Over more than 30 years, Softelec has considerably expanded its product range and gained a reputation for providing reliable, high-quality software solutions for scanned images, editing and conversion. The solutions are modular and tailored to customers' specific needs.
Softelec has thousands of global users (Engineers, Technical, Drawers, Documentation Facilities Managers) from the CAD/GIS Integration, Traffic and Infrastructure, Energy Supply and Utilities, Manufacturing, Technical Documentation, Facilities Management, and Building Construction industries. They range from small businesses to large corporations.
See the list of cases here https://www.softelec.com/enu/info/success/success.htm. 
With over three decades of experience, Softelec GmbH has proven itself as a reliable supplier of innovative software solutions. Its commitment to fulfilling the specific needs of its customers has allowed the company to build long-term relationships and maintain its position as a leader in the market. Softelec GmbH will release soon the 18th generation of its solution and continues to be dedicated to provide cutting-edge CAD solutions for raster editing, vectorization, and archiving of technical drawings as stand-alone applications and as add-ons for numerous CAD platforms (AutoCAD, BricsCAD, ZWCAD and others).
VP Solutions demo download for free
Download a working demo version to explore VPHybridCAD's, VPmap's, VPindex's, or VPview's superior features and functions. For your tests you may use the provided samples, or you can even use your own scanned drawings. VP Solutions are available in several languages.
Download here: https://www.softelec.com/enu/downloads/demo/demo.htm