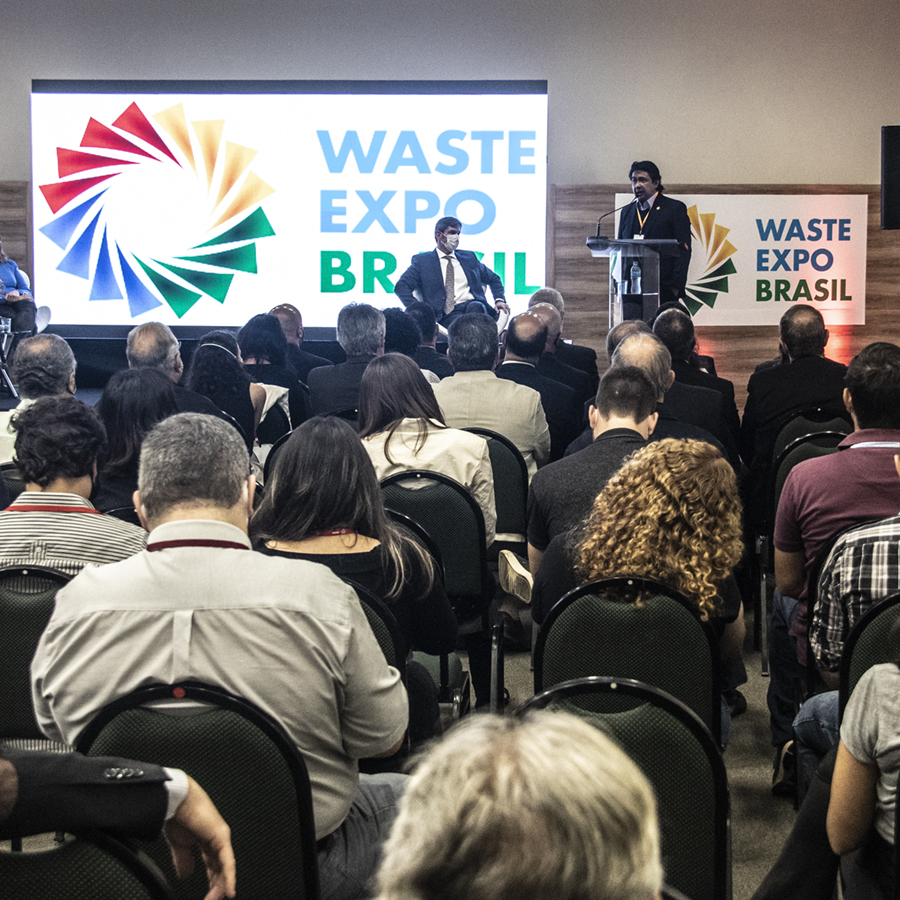 EXPO BRASIL (Waste Expo Brasil): Empowering progress in Waste and Energy Solutions, Water, Sewage Management, and Sanitation Infrastructure. Unveiling Real Challenges and Lucrative Opportunities: A Closer Look
Sao Paulo, Brasil | July 2023 – Alarming statistics highlight the urgent need for effective waste management practices and environmental conservation measures to safeguard public health and protect the environment in #Brazil and #LatinAmerica. Here is an analysis and outlook about Latin America's largest country, Brazil. It is urgent the needs to improve #waste management practices and increase #recycling and environmental conservation efforts throughout Brazil. According to the Brazilian Association of Public Cleaning and Waste Management (ABRELPE):
96% of the #waste produced in Brazil is not recycled. In 2022, out of nearly 82 million tons of waste generated, only 4% was #recycled. The majority ended up in controlled #landfills, open-air dumps, or littered on the streets and squares across the country.
By 2024, it was expected that approximately 2,500 landfills would be phased out by law. However, experts doubt that this target will be accomplished.
An average of 64 kilograms of plastic waste per person was produced in 2022. #Brazilian cities, during the same period, generated a total of 13.7 million tons of #plastic waste, according to the same survey.
70% of Brazilians do not separate their waste, according to recent data. This highlights the critical need to raise awareness and promote proper waste segregation practices to enhance #recycling and #wastemanagement in the country.
Brazilian's Challenges and Business Opportunities
In Brazil, waste management faces several challenges that demand urgent attention and innovative solutions. Inadequate waste separation at the source hampers effective recycling efforts, while limited recycling infrastructure poses obstacles to efficient waste management practices. Open dumping and littering continue to #pollute the environment, and a lack of awareness and education on waste disposal exacerbates the problem. The widespread issue of plastic pollution threatens terrestrial and marine #ecosystems and requires immediate action. Moreover, the increase in greenhouse gas emissions and leachate contamination of soils and groundwater adds to the urgency. To overcome these challenges, global advanced technology companies committed to the circular economy, the Global Goals and the 2030 Agenda for Sustainable Development, can foster local partnerships in Brazil. These efforts can lead to transformative solutions not only in waste management but also in #water and #wastewater treatment management, #wte - waste to energy generation, while engaging the population to encourage sustainable practices.
Tapping into Opportunity: Turning Solid Waste Management Challenges into Business Ventures in Latin America and the Caribbean 
Latin America and the #Caribbean region consist of 42 countries, including #SouthAmerica and the Caribbean Islands In this diverse region of 42 countries, waste management poses challenges and opportunities. With around 40 million people without access to #waste services and 145,000 tons disposed of daily in open #dumps, waste recycling becomes an indispensable part of the solution. The 4.5 percent #recycling rate and the diverse waste collection systems require the adoption of sustainable practices and a #circulareconomy approach. Addressing these issues is key to forging a greener and more sustainable future for Latin America and the Caribbean.
Reasons to Join WASTE EXPO BRASIL 2023

This is the 7th edition of WASTE EXPO BRASIL, with renowned global players as exhibitors confirmed to showcase their cutting-edge technologies and solutions. Get ready to be inspired by the latest innovations showcased at WASTE EXPO BRASIL 2023:
Explore State-of-the-Art Technologies: Discover cutting-edge solutions in waste management that prioritize recycling and environmental sustainability, revolutionizing the industry.
Embrace Energy Recovery Solutions: Witness innovative approaches that transform waste into valuable energy resources, paving the way for a greener and more sustainable future.
Access a Rich Program of Insights: Engage with industry pioneers during seminars, workshops, and educational sessions, gaining valuable knowledge on sustainable practices, regulations, and emerging trends in water, sewage, waste, and energy management.
Expand Your Network: Connect with like-minded professionals, potential partners, and influential leaders, fostering valuable collaborations and business opportunities at WASTE EXPO BRASIL 2023.
Shape the Future Together: Play an active role in driving progress and change within the waste management and environmental conservation landscape, contributing to a more resource-efficient and climate-resilient nation and Latin America.
 Discover the Unmatched Excellence of WASTE EXPO BRASIL in 2023
Waste Expo Brasil serves as a powerful business platform for driving progress in waste management and energy recovery solutions, water and sewage management, drainage and infrastructure for sanitation. The event takes a close look at genuine waste management challenges, including inadequate waste separation, limited recycling infrastructure, open dumping, low awareness, and plastic pollution. Simultaneously, the event seizes opportunities presented by technology advancements, circular economy principles, public-private partnerships, community engagement, and policy support to foster sustainable waste management practices.  Waste Expo Brasil stands out with an extraordinary collaboration, joining forces with FENASAN (AESabesp Saneamento ) this year. The two most important fairs in Latin America are united, to bring out a greater and superior event for industry professionals. With a focus on municipal solid waste, recycling management, water treatment, and sanitation solutions, this strategic partnership creates a unique platform for exchanging expertise and delivering more sustainable practices. Immerse yourself in the most comprehensive meeting in Latin America for these key sectors, where expertise and innovation come together for an enriching experience, featuring two parallel fairs as well as the International Waste Expo Forum (FWE) and the 34th AESabesp Technical Meeting. Whether you are an industry expert, a professional, a policy maker, or an enthusiast, 
WASTE EXPO BRASIL 2023

 is your gateway to be part of the transformative journey towards a more sustainable Brazil and Latin America.

SAVE THE DATE

October 3rd to 5th, 2023 | Expo Center Norte, São Paulo, Brazil
By Simone Horvatin,  an international journalist specialized in Environmental and Energy sectors and a member of BDFJ Bundesverband Deutscher Fachjournalisten e.V.